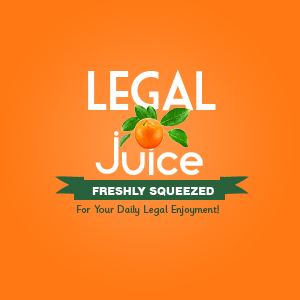 NEW YORK, NY (August 27, 2010): The executive board of W.I.N.G. is proud to announce the most important competition of our decade...Wingapalooza:2010, to be held at none other than Manhattan's time-honored Heartland Brewery (full event details below).
This is the moment you've all been waiting for. You just didn't know you were.
What is Wingapalooza:2010? Besides the worst thing that could happen to your digestion, Wingapalooza:2010 is a once-in-a-lifetime, (while simultaneously annual...perhaps biannual) battle so grand it has oft been referred to in folklore as "World War Wing."
"Wingapalooza could be the greatest thing that happens to you in 2010," said Ryan Fleischhauer, Director of Communications, W.I.N.G. "Wingapalooza equals 2010."
Spectators of this fervent competition will have the privilege of watching an ungodly amount of chicken wings being consumed by a highly skilled threesome, each of whom were chosen based on no apparent qualifications other than their affection for Horseshoe brand, or shall we say "buffalo" style hot sauce (yet another anomaly inherent to the consumption of chicken wings since, of course, we are dealing with chicken - not horses or buffalos.) These proud three will compete against one another with one basic goal: to imbibe the most amount of chicken wings possible in 30 minutes. They will be judged based on two factors:
1. Number of wings eaten.
AND
2. The elusive MLOB factor, aka Meat Left on Bone.
(Pictured above would be in

no way

acceptable in this competition)
Who are the competitors? Hailing from all parts of the state of New York we have, in no particular order: (Please note, our competitors are also members of the W.I.N.G. executive board)
From
Rhinebeck, NY: Ryan Fleischhauer, Director of Communications - aka Mako
From
Brooklyn, NY: Sarah Cascone, Head Meeting Planner - aka Tango
And from Manhattan, NY (but originally
FROM
Long Island): Seth Adler, Director of Excitement - aka Catfish
The judges for this competition are:
Robert LaSalle - aka RoboCop
Tara Schmutzler - aka T-Rex
AND...a surprise judge who shall remain nameless.
Other key personnel for the event include:
Meghan Unger, Head Meeting Planner - aka Cash
Amanda Aslan, Marketing Manager - aka Red Hot
AND myself, Kelly Hushin, Director of Social Media - aka Speakeasy

PLEASE NOTE
: Seating for Wingapalooza:2010 is limited. Right now,
ONLY 23 seats remain
. In order to reserve your coveted spot you MUST comment on the blog below with a reply of, "Yes, I will attend Wingapalooza:2010 because my very livelihood depends on my attendance!" or something equally enthusiastic...or perhaps not enthusiastic at all. In fact, an "I'll be there" would presumably suffice.
In making your decision, please do heed the words of Catfish (Seth Adler) who said, "While there will be a finite number of people attending Wingapalooza:2010, it will be in the hearts of millions."
And no better place for such an event than the Heartland Brewery.
Specific details follow:
Wingapalooza:2010
Thursday, September 2, 2010
Doors: 6:00 p.m.
Competition: 6:15 p.m.
Attire: business casual
Heartland Brewery
1285 6th Avenue at 51st Street
New York, NY
This event is not to be missed (despite the fact that yours truly will miss it, not to mention the fact that I do not even eat chicken - which only proves my dedication to the event's greatness...that I should take on such a crucial role in its making while not being able to enjoy the fruits of my labor.)
All media inquiries should be directed to Red Hot, while questions about the venue should be directed to Cash or Tango.
Again, place your comments below to reserve your spot, and get ready for a night to be remembered.